STEM Week theme: To explore the connection between human actions and climate change.

What does STEM mean?
STEM stands for Science, technology, engineering and mathematics.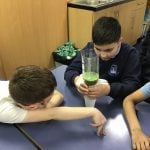 This week, the whole school were involved in STEM Week. The children from Reception to Year 6 took part in a variety of exciting and informative STEM activities throughout the week linked to the theme of climate change and human connections. The activities included:
STEM challenge (science / design technology).
A litter pick- doing our part to help the local area and community.
Coding using Lego WeDo 2.0- using modern technology to help combat climate change.
Professor Bubbleworks Workshop – science and connections.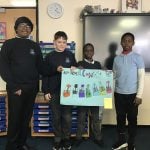 Why is STEM important?
STEM-based education focused on hands-on learning with real-world applications and helps develop a variety of skill sets, including creativity and 21st-century skills. STEM Teaches Critical Thinking and Innovation and gives children the skills to tackle problems confidently.
Watch the video below to see a showcase of all the STEM activities the children have been involved in this week: