Year 3 had lots of fun day taking part in Number Day. We have been learning about the Stone Age in history so our maths investigations were Stone Age themed. The activities included:
Biscuit Stonehenge – we recreated the famous Neolithic structure by measuring a scaled diagram and carefully constructing each 'stone' using appropriately sized biscuits.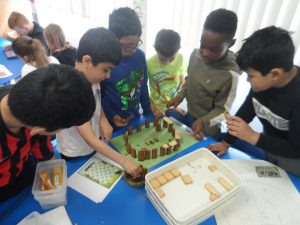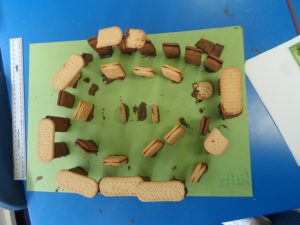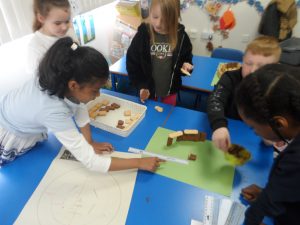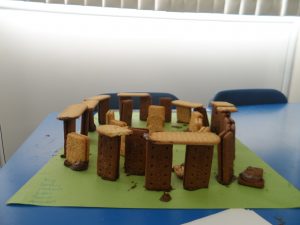 Archaeologist dig- we donned our hard hats and got to work on carefully digging for Stone Age artifacts, fossils and bones. We recorded our findings on a grid map, made records of the grid references of the find and predicted what each object might have been.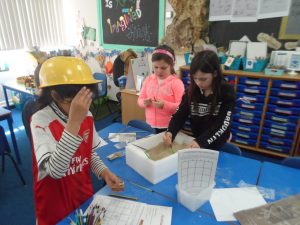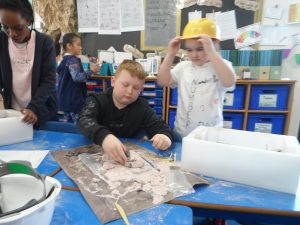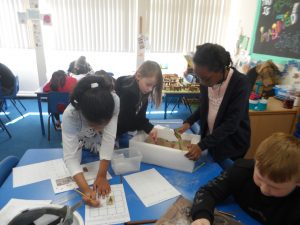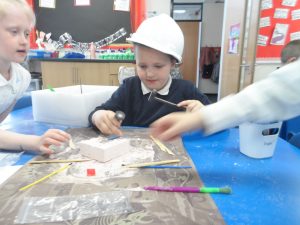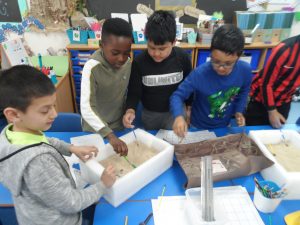 Comparing Stone Age animal's heights –  we worked together to analyse data on a graph. Using the data, we ordered the animals by height and answered questions about the data.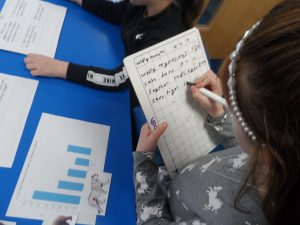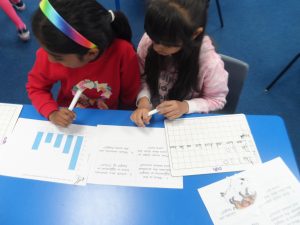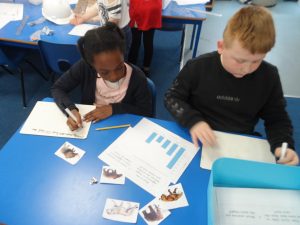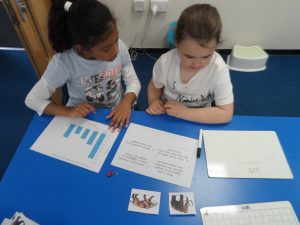 Stone Age number system- we looked at pictures of Stone Age drawings found in La Pileta cave in Spain and investigated how they may have been used to represent numbers. We then created our own prehistoric number symbols.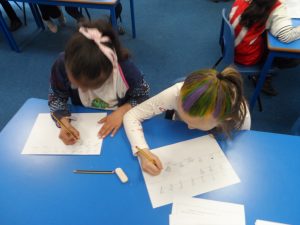 Coding with Scratch- we used Scratch (a block-based visual programming language) to design, create and code our own maths quiz games.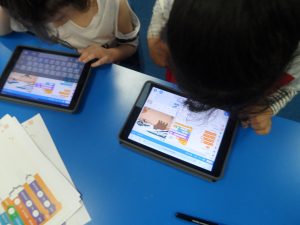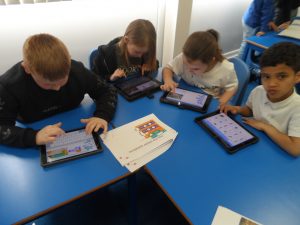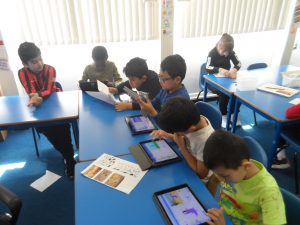 Thank you for your donations towards the NSPCC.